Teaching English: Articles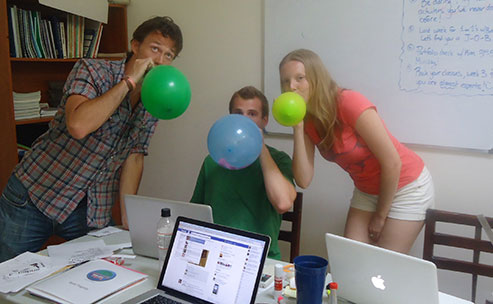 *Feel free to share our articles, we only ask for credit! Be sure to mention International Teacher Training Organization as the author and a link back to our website: www.teflcertificatecourses.com.
TEFL World for Beginners
What is the meaning of TEFL, TESL & TESOL?
Teaching English as a Foreign Language in Latin America.
TEFL Research
Most Popular Teaching Destinations.
Gap year: Teach English! - Your ticket to paid overseas employment.
Get to know your Teaching Destination.
Backpackers teaching English overseas!
Flashpackers teaching English abroad
5 Career Builders Gained through Study/Work Abroad Programs
Theories for learning the Teaching methodology.
EFL teaching terminology for certificate courses.
Take a year off working overseas: Teach English!
Change a life: Program to teach English overseas.
Getting certified in South America and Latin America.
Teaching English as a Foreign or Second Language
Teaching Resources
Communicative approach to language teaching.
Inductive approach and deductive approach in TESOL.
Games to teach English learners.
Teaching Business English (TBE)
Teaching English to Young Learners (TEYL)
The series: How to Make Teaching English in Mexico a Reality
Part 1: Pre-Mexico. Making Plans and Gathering Documents
Part 2: Marketing Yourself, Selecting a School and Being Successful
Part 3: How to Plan Realistic, Communicative Practices in the ESL Classroom Author of the series "How to Make Teaching English in Mexico a Reality," Julia Taylor, is also the creator of www.home-sweet-mexico.com, a web site for those who want to live, work, or retire in Mexico
Visit the following page for extra resources Go Here!