TEFL Course Reviews
In addition to our Graduates' Comments on www.teflcoursereview.com, we invite you to read the following graduates' comments: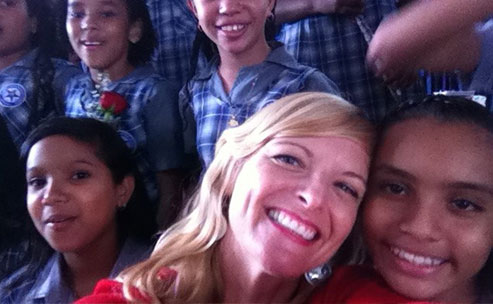 "I am so grateful to ITTO for helping me earn my TEFL certificate in 2012. My life has changed for the better and every moment since has been amazing. At times, the challenges of teaching and living in South America are staggering, but the rewards and adventures balance them out and keep me going."

Kate Dana (USA)
2012 ITTO graduate now teaching English in Cartagena de Indias, Colombia.
ITTO TEFL Course Location: Guadalajara, Mexico.
www.katedanateaches.com
"Enrolling and completing the TEFL course in Costa Rica was a really good experience and far more enjoyable than I thought it would be. The teacher trainers (Jess and Greg) made the course fun and interesting and Barbara and Bill also provided loads of support when trying to plan lessons. If you had any issues at any time they were all on hand to give you advice and help sort out any issues with your lesson plan.

All the students who attended classes were friendly and patient with the new teachers, which made it a whole lot less nerve wracking and doing the course in such a beautiful place only added to the experience.

I would definitely recommend Costa Rica as I got a whole lot more out of this experience than I anticipated. Thanks!"
Vicky (USA)
ITTO TEFL Course Location: Playa Samara, Costa Rica