Meet The Director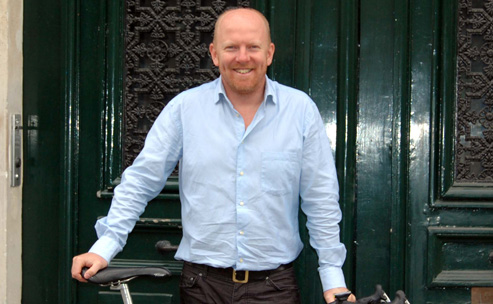 Jonathan Davies
Jonathan Davies is the Director and lead trainer of the Training Centre in Toulouse. With family roots in Wales, he grew up in Exeter in South West England, has been a teacher trainer since 2003, and as a TEFL Course Director in Toulouse, France since 2006. He has over 20 years of experience teaching English as a Foreign Language, in Spain, France and the UK. He first fell in love with Toulouse as an exchange student in 1991, and taught his first ever English lessons there, so he was thrilled to come back 18 years later to offer the only externally validated 4 week TEFL Certificate course in south west France. He personally teaches the majority of the course input.
Jonathan originally comes from a school teaching background, with a PGCE in TEFL and Modern Languages (Spanish and French), and his resulting area of expertise in classroom management and young learners. He gave seminars about these for British Council centers in Spain during his time teaching at the Young Learners' center in Barcelona in the mid 1990's.
He is also a Cambridge TKT (a type of TEFL course for non-native speakers) Practical Assessor, holds a Postgraduate Diploma in Translation from Spanish to English, and is a qualified Educational Travel Tour Director for France and Spain -so he knows these two countries inside out!
Jonathan is very enthusiastic about road cycling, music, food, coffee, wine and restaurants. He is a great fan of Toulouse and the surrounding regions. Who better to welcome you to La Ville Rose!