Enhance your Teaching Career!
ITTO's Internationally Recognized Online Specialty Certificate Courses are definitely an added value to your resume and very appealing to employers. Gain edge in employment by taking advantage of any of our TBE specialty courses, particularly as Business English is globally growing in importance.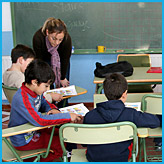 25 Hour Self-Guided Teaching English to Young Learners (TEYL) Course: Regular Price $95 USD
The objective of this TEYL Course is to help you get familiar with the different aspects of teaching English to children, whether pre-school or primary school age, so that you can build a solid foundation and have confidence in teaching this age group. This online course presents a solid foundation in the methodology behind teaching children.
The course is divided into the following main study Units:
Unit 1. Knowing your student.
Unit 2. Knowing the learning context.
Unit 3. Teaching resources.
Unit 4. Lesson planning, presenting and practicing a language.
Unit 5. Teaching the skills.
Unit 6. Classroom management.

Unit 7. Assessment.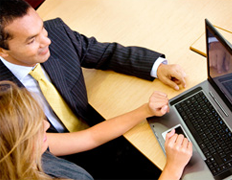 25 Hour Self-Guided Teaching Business English Course: Regular Price $95 USD
Be a part of the world of business! If you want to be near influential people and teach serious students, then this course is for you! Once you graduate, you will know how to create lesson plans for private or group business classes. This course is mainly based on reading the course material and answering multiple choice tests.
The course is divided into the following main study Units:
Unit 1. What is Business English?
Unit 2. Syllabus Design for TBE
Unit 3. Speaking and Writing Skills in TBE
Unit 4. Use of Technology in TBE
Unit 5. Teaching TBE One-On-One
Unit 6. Culture and TBE

Unit 7. Testing and TBE

Unit 8. Keeping up-to-date and informed as a TBE instructor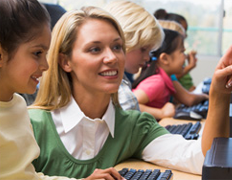 25 Hour Self-Guided TESOL Technology English Course: Regular Price $95 USD
Teaching English with technology is rather new; it is an exciting concept for both teachers and students. In the past few years more and more schools around the world are bringing technology into the classroom as a complement. If you want to be an avant-garde teacher and English speaker, you need to take this course! Learn the theory behind the use of technology in and outside the classroom and try some of the tools yourself. Throughout the course, you will have to create different lessons and at the end, you will have a blog which showcases the theories and technology devices found on the course.
The course is divided into the following main study Units:
Unit 1. Why Use Technology?

Unit 3. Information Tools

Unit 2. Equipment and Gadgets

Unit 4. Tools to Manipulate Text, Audio, and Video

Unit 5. Social Networking Tools

Unit 6. Learning Management Systems & Virtual Environments

Unit 7. Tools for Creating Interactive Exercises

Unit 8. Tools to organize your own websites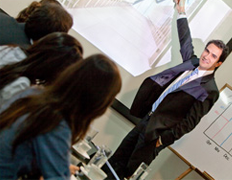 50 Hour Tutor-Guided Teaching Business English Course: Regular Price $195 USD
Discover how to teach business English students by personalizing classes according to their needs. You will become skilled at creating lesson plans, presenting information, and assigning activities from real business material. Also, choose this course to have 5 different tasks plus tutor support and feedback. The opportunities in these field range from teaching online, at language schools, or if you would like to teach abroad, you will find that Chinese and Koreans have the most demand.
The course is divided into the following main study Units:
Unit 1. What is Business English?

Unit 2. Syllabus Design for TBE

Unit 3. Speaking and Writing Skills in TBE

Unit 4. Use of Technology in TBE

Unit 5. Teaching TBE One-On-One

Unit 6. Culture and TBE

Unit 7. Testing and TBE

Unit 8. Keeping up-to-date and informed as a TBE instructor
If you are interested in purchasing any of these Online Specialty Certificate Courses, you must have a TEFL/TESL/TESOL certificate of at least 100 hours. For further details, please contact us at worldwide@teflcertificatecourses.com